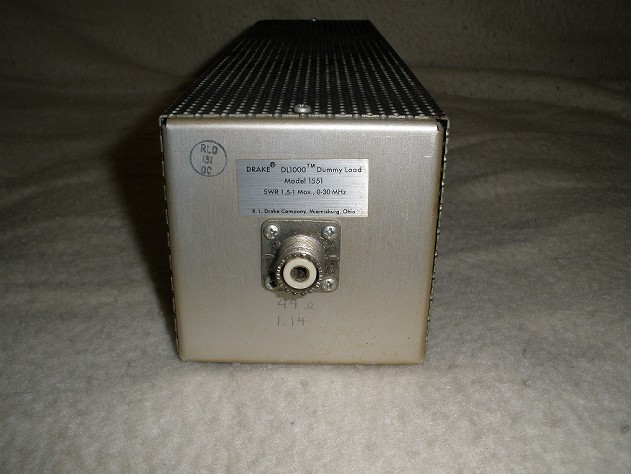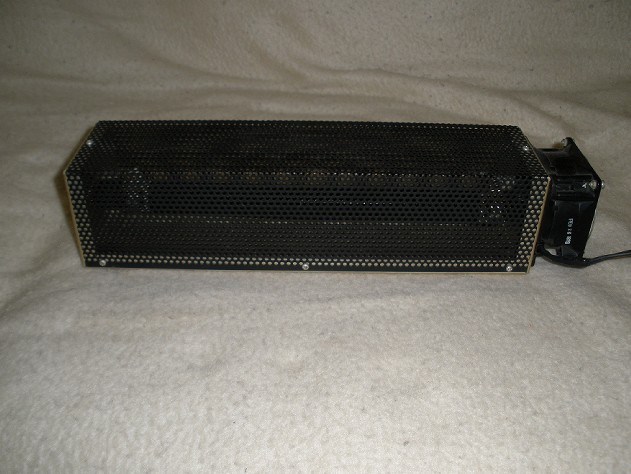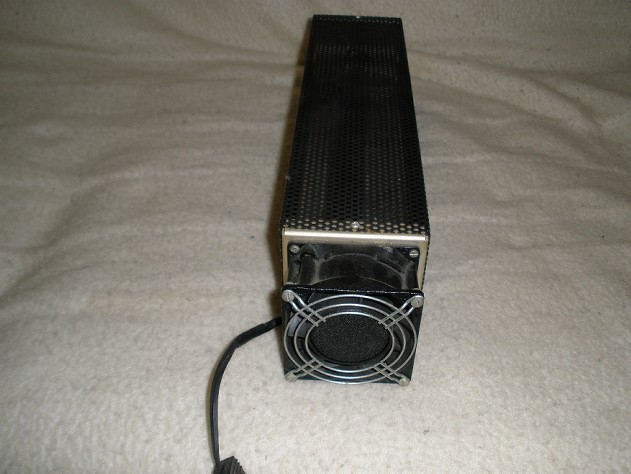 I acquired this dummy load at a swap meet. This is a classic reliable unit built before 1980. If you buy any load, be sure to carry an accurate ohm meter with you as you shop. This one measured 45 Ohms, well within spec. The top screen cover had surface rust. I used rust reformer flat black paint and a pad of skotch brite scouring pad to clean it up better than new. I actually got rid of my Heathkit Cantenna after I acquired the Bird and this unit. The Bird is in Ithaca, since that is where I do my bench test work.
This unit even had the FA-7 accessory fan allowing extended operation.
It is currently at my Long Island QTH with KC2VLI. It is great for adjusting the SB200 linear amp (650 Watts output nominal) before putting it on the air. It easily handles any maintenance adjustments to the Ten Tec OMNI (100 Watts).
Basic specs:
1000 W for 30 sec without cooling fan
500 W for 5 min with cooling fan
70 W for 5 min without cooling fan
DC to 30 MC
SWR 1.5:1 max
Air cooled, no messy oil or fluids
NOTE: MINIMUM 1 MINUTE COOL DOWN AFTER OPERATION
WARNING: DO NOT TOUCH ENCLOSURE, KEEP AWAY FROM COMBUSTIBLE AND PLASTIC ITEMS THAT MAY MELT!
These are the full electrical specs and derating curves (thanks WB4HFN for posting online): http://www.wb4hfn.com/DRAKE/DrakeArticles/Dummy_Load_Deratiingl.htm